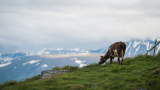 About TINE
TINE SA is Norway's largest producer, distributor and exporter of dairy products with 11,400 members (owners) and 9,000 cooperative farms. Our goal being to provide the consumers with food that provides a healthier and positive food experience.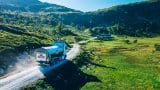 The foundation for the future
On behalf of all of us at TINE, I can say that we are more concerned than most with collaboration, and teamwork is a strategic element of our vision. Consequently, it would be wrong to say that last year was a positive experience or that we can be pleased with the results we are presenting here – without mentioning that many of our partners, customers and others in the population have experienced and are still experiencing challenging circumstances that will be felt for a long time to come.
– Gunnar Hovland, President and CEO
Here you will find the annual report for TINE SA 2020
Collaborative partners
TINE wants to create a healthier and more active Norway – we also want to contribute to culinary experiences. To fulfil these aims we need to reach people at a young age. Therefore we sponsor activities in which young people participate for the purpose of learning and experience.
Inspiration
We believe in inspiration through shared experiences, good teachers and good, motivating role models. TINE focuses on society and the environment through awareness, action and humanitarian work.
Our collaborative partners
A selection of our international assortment
A selection of our domestic assortment