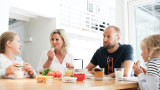 About TINE
TINE SA is Norway's largest producer, distributor and exporter of dairy products. Our goal being to provide the consumers with food that provides a healthier and positive food experience.
The TINE Group is one of Norway's largest food companies and is a full-scale supplier of dairy products. Our business idea is to use clean and natural raw materials to produce tasty and healthy food. We aim to do this through close interaction between nature, agriculture, consumers and trade.
Our owners
The TINE Group is owned by a cooperative of Norwegian dairy farmers. The main objective of the cooperative is to provide its owners with the best possible price for their milk and to create an organisation with the power to evolve and adapt for the future.
Throughout TINE's long history, going back more than 160 years, we have built the business on diligence as regards both technical food and production expertise, with more than 1,300 product lines in our portfolio, produced at 31 dairies spread right across Norway.
International activity
TINE has two central warehouse locations and two terminals, in addition to several Norwegian and foreign fully and partly-owned subsidiaries. The majority of TINE's international activity is in the USA, Canada, Australia, Germany, Sweden and the UK.
Corporate social responsibility
As a corporate citizen, TINE takes active responsibility with regard to social and environmental factors. The group aspires to give back to the local community. Activities TINE is involved in include sports events for juniors and sponsoring the Norwegian Red Cross.
The name TINE
The "tine" (pronounced teeneh) is a traditional Norwegian wooden container to keep butter and cheese fresh. Dairy products were traditionally produced on farms using different wooden vessels. These were often attractively carved and occasionally richly decorated in the traditional Norwegian "rose painting" style.
Today, the TINE trademark is strongly linked to the top quality of TINE's products.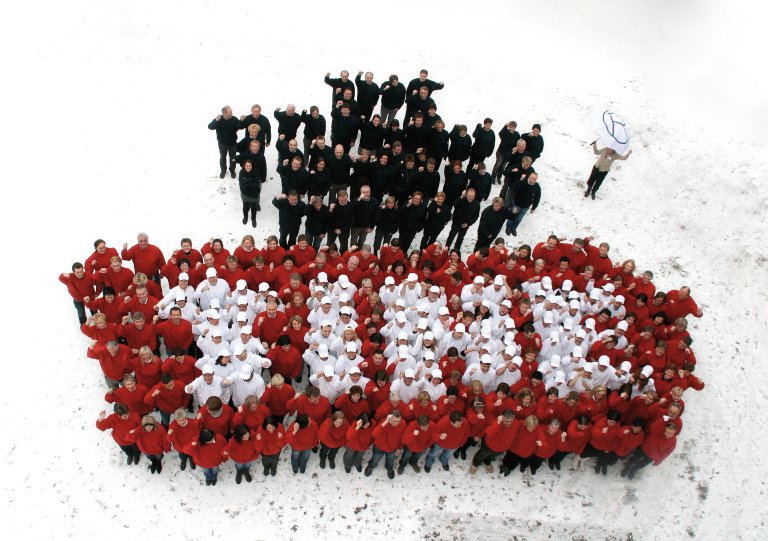 TINE from a historic point of view
1856: The first dairy cooperative in Norway and Northern Europe was founded with 40 members - Rausjødalen Meieri. It consisted of a dairy building and a cowshed for 100 cows.
1881: A considerable increase in dairy farming made a cooperation within the industry necessary. Thus, the first nationwide organisation, Den Norske Meieriforening (the Norwegian Dairy Association), was founded in 1881.
1900: 780 sites in operation, the largest number of dairies ever registered in Norway. Today there are 49 production sites.
1928: The forerunner of TINE SA was established with the aim of organising the export of Norwegian dairy products.
1930: The first milk center is established (Østlandets Melkesentral). Eventually four more is established.
1942: Norske Meieriers Eksportlag (Norwegian Dairies' Export Company) changed its name to Norske Meieriers Salgssentral (Norwegian Dairies' Sales Outlet).
1950: Gudbrandsdalsost G35 is put into production.
1956: The development of Jarlsberg starts.
1973: The TINE brand is introduced as a logo for dairy cooperatives.
1984: The company was renamed Norske Meierier (Norwegian Dairies).
1992: TINE Norske Meierier (TINE Norwegian Dairies) was introduced.
2002: TINE BA became the official name of the company.
2006: TINE dairy cooperative celebrated its 125th anniversary.
2010: TINE BA changed their name to TINE SA according to the new law for dairy cooperatives.